Consulting Services
I'm Mike King and I operate Agile Automation.  Through 20 years of industry experience, I've become an expert in instrumentation and control, system integration and in developing great software to automate those systems.  I look forward to working with you to help provide an automated software solution that you need!
Values
To me, the most important trait a person can have is Integrity.  I focus to always maintain honest working relationships and to do so with integrity for my clients and myself. I believe these traits make the best professional relationships as well and I look forward to continually showing and sharing that with my clients and partners.
Partners
Although I operate Agile Automation on my own, I firmly believe in partnering with other great companies.  This also gives me the capability to provide solutions for larger companies and systems, by using partners and business connections for added capacity, skills and ideas. 
LabVIEW Software Consulting
Knowing you can get the most for your money, is critical when selecting an expert and the tools for the job.  LabVIEW is an excellent and proven development system for reducing costs when developing new technologies, whether for a proof of concept or a proven product. It's my tool of choice and with 17yrs of expertise and passion for developing solutions with LabVIEW, you will get the expertise and capability from me at Agile Automation to build everything you need, from prototype and initial system design to interconnected, complex field systems.  
Combining this with an agile approach, I can help you get started quickly yet still apply the knowledge and application skill to design your solution to grow and evolve without having software limitations and continuous rewriting.  This is often the challenge for newcomers to LabVIEW or when building larger systems without having the experience to architect a scalable solution.  By helping to understand your specific problem and business needs, I want to be part of your success while providing the very best applications to suit your needs.
IoT Connectivity
Anyone managing remote systems or instrumentation systems today, has an expectation or at least a desire to access instrument dashboards or to control those systems remotely.  With the onslaught of connected devices and affordable data networks, the capability today to connect and enable Internet of Things (IoT)  devices to common web apps has become critical to many companies and operations. Providing the ability to interact with devices and analyze data to scientists and engineers, allows faster and more informed decisions to be made about operations and equipment, and typically doing so with more convenience and safety for the end user. I've been providing data solutions with online data access for most of my career.
With experience in offline syncing data forms, enterprise scale web portals, real time satellite uplinks and many other types of remote sensor data, IoT has been an exciting new area to see develop for mass adoption and it has led to the most affordable and scalable sensor monitoring solutions I've ever seen.  Several of my IoT examples are shown below and I've love to talk with you anytime to help bring your measurement data,  sensors or control systems into the world of IoT convenient data access and analysis.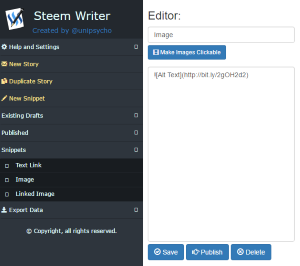 WebApp Software Consulting

Web applications offer tremendous value when a solution is needed that works on a range of devices; desktop, tablets and mobile.  Web apps can provide your end users a seamless user experience while taking advantage of excellent development tools to create an optimal user experience. Complex systems, especially controls and automation, require as much end user simplification as possible, to keep the system easy to use, understand and operate.  
I've always loved good workflow and user interface design, which is a critical part of a great web app solution and I've confident in delivering that for your solutions.  I have experience in building database connected web apps, stand alone applications and real time streaming web app interfaces, often with a LabVIEW based measurement or control system.
Let's talk today about your project and needed solution!